The Updated Noom Diet Cookbook: The latest and easy guide to losing weight and shedding excessive fat with the appropriate recipes and meal plan (Paperback)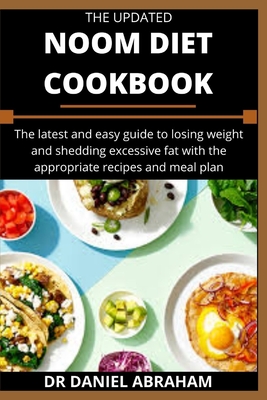 $11.99
Email or call for price.
Description
---
This book breaks down Noom Diet into a simple to understand and easy to follow weight loss and healthy eating plan that anyone can use to lose additional body weight and improve their overall health and wellness.In this book, we explore thе Nооm dіеt аnd оutlіnе thе research іntо іtѕ еffесtіvеnеѕѕ. In this ultimate guide, you'll find out;What the Noom Diet is.Major Health Benefits of Following the Noom Diet.Noom Diet Food Groups.What Foods Should be Eaten when Following the Noom Diet.What Foods Should be Avoided or Minimized on the Noom Diet.A Simple & Nutritious 7-Day Noom Diet Meal Plan.How to Grocery Shop to Lose Weight.How Exercise can Increase Weight Loss with the Noom Diet.Lifestyle Benefits of Losing Weight on the Noom Diet.Plus so much more...