Black Sonshine (Paperback)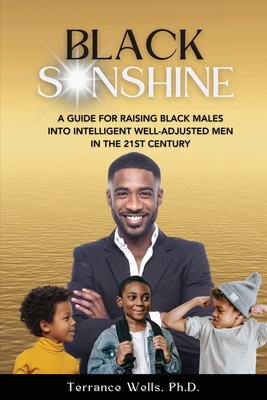 $19.99

Special Order- Usually Ships in 1-5 Days
Description
---
Black Sonshine is a refreshing book that offers a comprehensive and new approach to nurturing African American males into adulthood. This powerful body of work is a must-read for Black males, as well as their caregivers. Its brilliant composition provides valuable insights into the psychological development of Black males in America while equipping readers with the tools needed to achieve their objectives. With a focus on developing a positive cultural identity and stimulating critical thinking, Black Sonshine is an invaluable resource for anyone seeking to support the growth and development of young Black males.
This transformative work provides useful strategies and techniques for parenting in the 21st century, making it an essential read for parents, mentors, and educators alike. Its powerful impact will make a lasting difference in the lives of Black males, as well as their communities.
Some chapters are:
Separating Emotions from Parenting
The Cultivation of Positive Self-Concept
Sexuality
Rap Poison Syndrome
For those looking to support the growth and development of African American males, Black Sonshine offers a comprehensive approach.
Dr. Wells earned his Bachelor's Degree in Sociology from Claflin University, followed by a Master's Degree in Education with an Emphasis in Counseling Psychology from Troy University. He then earned his Doctor of Philosophy in General Psychology from Capella University.
Through his work and community involvement, Dr. Wells has made a significant impact on the lives of many. His dedication to helping others continues to inspire and empower those around him. Dr. Wells is licensed as a Professional Counselor, Professional Counselor Supervisor, and an Addictions Counselor, certified in
the following modalities:
Certified EMDR Trauma Therapist
Certified Sexual Offender Treatment Specialist for Adolescents and Adults
Certified Anger Management Facilitator for Adolescents and Adults
Certified Domestic Violence Facilitator
Certified Parenting Instructor