Freya (Paperback)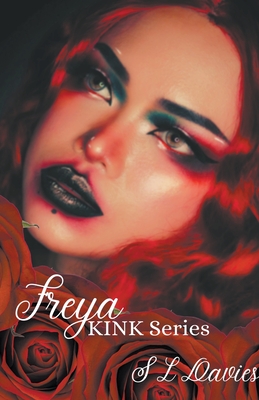 $11.99

Special Order- Usually Ships in 1-5 Days
Description
---
Freya had been working at Club KINK since she was eighteen years old. Having grown up in the foster care system she was grateful to find a place that she finally belonged and to create a family that was hers. Not to mention learning about her kinks as Domme.
Miles wasn't out of the loop when it came to kink. He knew he was submissive, but he hadn't had the chance to play. Mainly because he'd never found a place he was comfortable to let go. But when the vampire Domme Freya took his eye, he knew, not only was she someone he could trust with his whole heart and soul, she was his mate. But Freya wasn't someone that would be a one man woman, no this vampire was someone to be shared.
Caden and Creed had moved to Lalbert in hopes of a new life, away from the drama that their parents had left behind. When they discovered Club KINK, they knew instantly they would give it a go. They never expected that they would find a new home.
This is an Reverse Harem, with triggering subjects. The kink is dominance and submission, as well as blood play and cbt. Language and themes suited to 18+
KINK Series
Book One: Freya (Blood Play)
Book Two: Tanquil (Cum Play)
Book Three: Gunner (Puppy Play)
Book Four: Newlyn (Feederism)
Book Five: Aina (Sadomasochism)
Book Six: Ione (Age Play)