4D Warfare: A Doctrine for a New Generation of Politics (Paperback)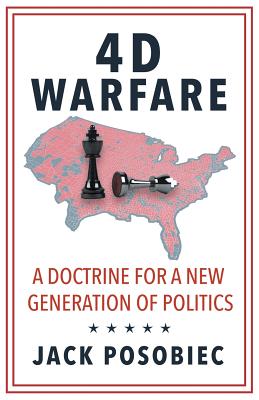 $14.99

Special Order- Usually Ships in 1-5 Days
Description
---
4D Warfare: A Doctrine for a New Generation of Politics is a revolutionary guide to applying the basic principles of military intelligence to social media, written by a proven master of the information space. In 4D Warfare, author Jack Posobiec explains how the social media narrative is established and the way it is influenced over time by competing parties.

Through utilizing the concepts of effective information management, intelligence, deception, misdirection, and research explained in the book, those who understand and practice the principles of 4DW will be able to obtain and maintain social media superiority in an age of increasingly heated cultural war.

Jack Posobiec is a former U.S. Navy intelligence officer who deployed with the DIA to Guantanamo Bay and around the world with the Office of Naval Intelligence. He is one of the most effective right-wing activists on social media and is followed by hundreds of thousands of people on Facebook and Twitter. He is the author of Citizens for Trump: The Inside Story of People's Movement to Take Back America.