Migration (Hardcover)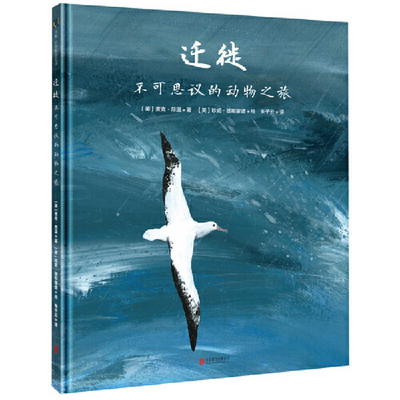 $54.74
Email or call for price.
Description
---
Animals of all shapes and sizes make epic journeys across our planet, through harsh weather, avoiding hungry predators, in their efforts to survive. Travel around the globe with some of the world's most incredible animals and discover their unique migration stories.
Follow the emperor penguin through snow, ice and bitter temperatures; watch as the great white shark swims 10,000 km in search of seals; track huge herds of elephants, on their yearly hunt for water and be amazed at the millions of red crabs, migrating across Christmas Island. With stunning colour illustrations, uncover the astonishing migrations of 20 creatures, in this truly inspiring narrative. Written by Mike Unwin, a UK Travel Writer of the Year, and illustrated by Jenni Desmond, winner of the New York Times Best Illustrated Children's Book, prepare yourself for a journey like no other. Follow the amazing migrations of these 20 creatures: Arctic tern, barn swallow, bar-headed goose, ruby-throated hummingbird, osprey, wandering albatross, whooping crane, emperor penguin, African elephant, blue wildebeest, caribou, straw-coloured fruit bat, humpback whale, green turtle, Southern pilchard, salmon, great white shark, monarch butterfly, globe skimmer dragonfly, Christmas Island red crab
About the Author
---
Mike Unwin has migrated all over the world in search of wildlife. The author of more than 30 books on the subject for both adults and children, including the Encyclopedia of Birds (Bloomsbury) and Southern African Wildlife(Bradt), he is also a regular contributor to publications such as BBC Wildlife and RSPB Nature's Home. In 2013 Mike was voted UK Travel Writer of the Year by the British Guild of Travel Writers. Jenni Desmond graduated from a Masters Degree in Children's Book Illustration at the Cambridge School of Art (UK) with distinction and her debut 'Red Cat Blue Cat' won the Cambridgeshire Read it Again! Award in 2012. Her books have been translated into over a dozen languages since, and in 2015 Desmond was named Best Emerging Talent (Illustrator) at the Junior Design Awards (UK). In 2016 she was made a Maurice Sendak Fellow and her book 'The Polar Bear' became a 'New York Times Best Illustrated Children's Book' of the year. Her work is admired for its narrative and visual depth, being at once complex and simple. When Jenni is not in her studio, you'll find her cooking, cycling and looking for adventure.