Dinosaurios: Fósiles y plumas (Paperback)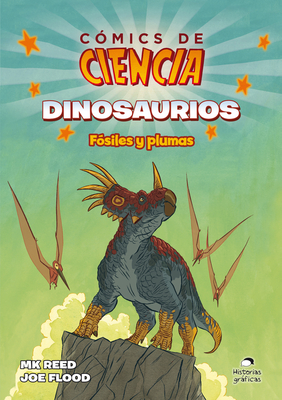 $10.95

Special Order- Usually Ships in 1-5 Days
Description
---
Todos sabemos un par de cosas sobre los dinosaurios como sus nombres, sus formas y que algunos tenían plumas y otros no, pero ¿cómo se descubrió todo esto? ¿Quiénes fueron los primeros interesados en los enormes esqueletos que aparecían de la nada y que tal vez inspiraron las leyendas sobre terribles dragones que secuestraban princesas? O ¿dónde se inició la primer gran exposición de dinosaurios en el mundo? Esta aventura gráfica es un recorrido por la historia, no tanto de los dinosaurios, sino de los padres de la paleontología.

We all know a thing or two about dinosaurs, a couple of famous names, and even that some had feathers… but how did we come to know so much about these long-gone creatures? Who were the first people interested in understanding these enormous skeletons that kept popping up and inspiring legends of dragons and tyrant beasts? Perhaps you've also wondered where the first big study of dinosaurs took place… This illustrated adventure is a journey through time that goes beyond dinosaurs and introduces you to the founders of paleontology.
About the Author
---
MK Reed is the author of numerous graphic novels that pertain to history, paleontology and romance for young readers. She has been nominated for Eisner awards, and currently lives in Portland, Oregon. Joe Flood is an American cartoonist and illustrator. He is known for his popular graphic novel, Orcs: Forged for War, Piratas del Caribe, and various other comics. Currently, he resides in Hudson Valley, NY with his wife and daughter.