Hardcore Explicit Erotica Sex Stories: Explicit and Forbidden Erotic Short Stories for Adults, BDSM, First Time, Gangbangs, Orgasmic Anal Sex, Bisexua (Hardcover)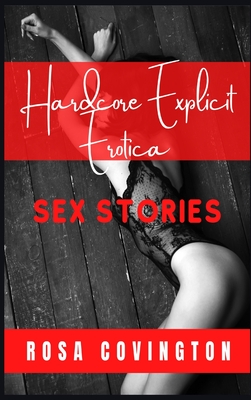 $35.97
Email or call for price.
Description
---
Dive Into Tantalizing World of Steamy and Kinky Desires With an
Intricate Collection of Short Erotic Stories Made Purely for Your
Pleasure
What is it you truly desire? What is it your naughty mind dreams about?
Sex stories aren't just for lonely, dreamy, and withdrawn women. Each of us wants to
stimulate our fantasies. Whether single, taken, married, divorced, or anything in between,
every one of us has dreams.
We are not always able to act out this but in the erotic book? The actors can do what they
like
With these eighteen stories, you will find all your dirty dreams in one place... You will
revel in the tantalizing world of kinky desires and arousing encounters, exploring stories
about dirty daddies, sex slaves, MILFs, bisexuals, lesbians, babysitters, gangbang,
BDSM, and much more
Explicit and sinful, this collection of stories will take you on a lustful journey filled with
lascivious descriptions, unfiltered sex, and erotic scenes intertwined with sin and desire.
Whether you want to stimulate your imagination, or you are looking for some new move
to "borrow," these stories that are so much more intense than porn will surely quench that
thirst inside you...
They will make your heart pound... they will make your nethers throb... they will
make your hands wander to naughty places... they will make all your dreams and
fantasies come true
Are you ready for steamy erotic action? So, what are you waiting for?

Scroll up, click on "Buy Now with 1-Click", and Get Your Copy Now