Ravens of Winter: Bound to the Fae - Books 4-6 (Hardcover)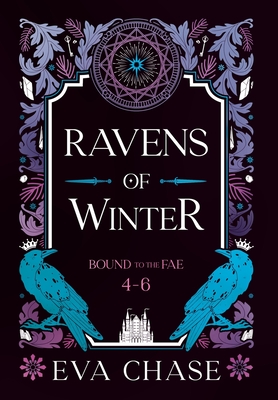 $49.99

Special Order- Usually Ships in 1-5 Days
Description
---
Love bound her to three possessive fae men... but fate has other plans.
A happily ever after with my summer fae men was within our reach... until the Heart of the Mists tied me to one of the foreboding winter arch-lords.
I can't escape the connection between us. The enemy can speak from right within my soul.
I'm not willing to give up on my happiness so easily, but I can't let the realms descend into all-out war. I'll brave the uncertainties of the winter realm if that's what it takes to protect the men I love.
My chilly Unseelie arch-lord isn't quite what I expected, though. There's passion beneath his icy front... and also so much pain.
As the lines between ally and enemy start to blur, can I stop the clash of winter and summer before even more blood is shed?
*Bound to the Fae is a fantasy romance series featuring possessive shifters, dangerous fae politics, and a wounded heroine coming into her own. This collection contains with the middle three books in the series-Royal Mate, Secrets of Winter, and Fated Crown-as well as two exclusive bonus scenes.*