The Protector (Paperback)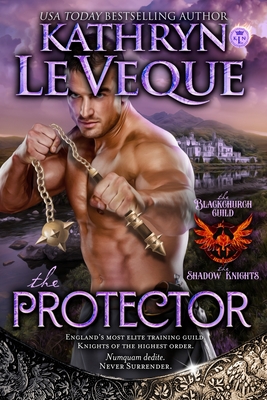 $17.99

Special Order- Usually Ships in 1-5 Days
Description
---
They call him The Protector.
But once upon a time, he was a knight who had failed in his greatest duty.
It has been said that the Plantagenet royal family is full of vipers. No one knows that so well as Sir Fox de Merest, a knight of the highest order once given the ultimate assignment - to protect a royal bastard from the rage of Eleanor of Aquitaine. It was a task he failed miserably at - he fell in love with the woman he was supposed to protect. That failure resulted in her being committed to a nunnery.
As the trainer known as "The Protector" at the most elite warrior training school in England, Fox has carved out a niche for himself training new recruits and distancing himself from the crushing failure of being unable to protect his love from a furious dowager queen. No one knows of his past, but ten years after his abject failure, the subject rears its ugly head again.
Fox's lady love was Gisele of Hampshire, royal offspring of Henry the Young King, and now her uncle, King John, is brokering a treaty that would see her plucked from the convent thrust into the limelight of a strategic marriage. Fox is now tasked with saving her from a marriage that would certainly cause her death and taking her to safety - again. At William Marshal's request, he must take a leave from Blackchurch to try and finish what he started those years ago.
Can he complete his task, as ordered, without running away with her for good this time? Or will he deliver her to another convent in secret and simply walk away? Love, it seems, has no reason - and no boundaries, royal or holy.
For Fox and Gisele, it may be the ultimate sacrifice.
And the ultimate pain.