Apollo's Song (Paperback)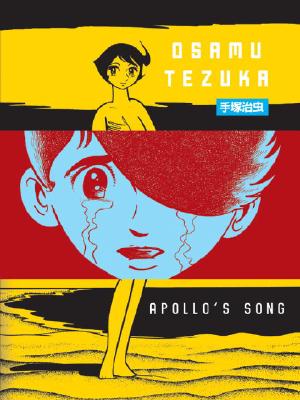 $19.95
Email or call for price.
Description
---
In a continuing effort to show Americans the more literary and adult side of Osamu Tezuka's manga-graphic novels, Vertical proudly introduces Apollo's Song, the story of Shogo, a troubled young man who has no faith in love. When his misanthropy reaches its peak, he is met by the Goddess of Love, who condemns him to an eternity of heartbreak.
About the Author
---
Osamu Tezuka (1928-89) is the godfather of Japanese manga comics. He originally intended to become a doctor and earned his degree before turning to what was then a medium for children. His many early masterpieces include the series known in the U.S. as "Astro Boy." With his sweeping vision, deftly interwined plots, feel for the workings of power, and indefatigable commitment to human dignity, Tezuka elevated manga to an art form. The later Tezuka, when he authored Buddha, often had in mind the mature readership that manga gained in the sixties and that had only grown ever since. The Kurosawa of Japanese pop culture, Osamu Tezuka is a twentieth century classic.
Praise For…
---
"More than telling a multifaceted story, Apollo's Song inspires. When the dust settles and the back cover is closed, Tezuka's intent is laid bare to the reader and it's a noble one. Shogo doesn't merely learn a lesson about love and life — he transcends the agony of both." - MangaLife

"Tezuka's work is about as essential and far-reaching as manga gets, and Apollo's Song only adds that much more weight to an already massive reputation. Start here, and if you're intrigued, Ode to Kirihito and Buddha also await you. There's never been anything like Tezuka's body of work, and there probably never will be again." - Serdar Yegulalp Anime Advanced Media Network