The Queen of Summer's Twilight (Paperback)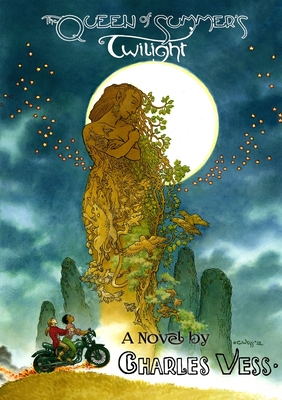 $17.49

Special Order- Usually Ships in 1-5 Days
Description
---
When teenager Janet Ravenscroft is rescued from the night time streets of downtown Inverness by a mysterious man on a black motorbike, little does she imagine what lies in store.
How could she know that this man holds the key to the mysteries that have plagued her life: her mixed heritage, her father's casual cruelty, her mother's absence, her sense that she's never belonged? How could she know that her search for answers would lead her from the familiar environs of contemporary Scotland to the realm of faerie and that her life, her very soul, would be in jeopardy?
World renowned artist Charles Vess has worked with some of the greatest writers in fantastical fiction, including Neil Gaiman, Ursula Le Guin, and Charles de Lint, co-creating iconic works for which he has won numerous awards. He now unveils his remarkable debut novel. Born of a vision of two people racing across a field on a motorbike with a trail of burning grass in their wake, and inspired by the Ballad of Tam Lyn, Vess has produced a book of true wonder.