Chess for Beginners 2 Books in 1 (Hardcover)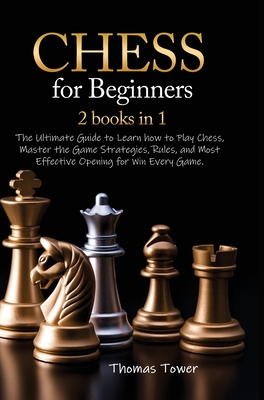 $30.99
Special Order- Usually Ships in 1-5 Days
Description
---
Chess is considered difficult because it requires a great deal of mental calculation and serious prep work, but with this book's content, you will get to know that Chess is easy to learn because its rules are understandable.
The primary strategy for a player is to predict the enemy king's moves and strike them. In Chess, players aim to gain the most material advantage possible. It is easier to beat your opponent's king if you have more pieces than the other player does.
Although a player is not allowed to touch any piece during the game, one is permitted to touch a piece in order to make an official move. This rule allows players to be discreet about the strategies and calculations they make.
Significant training is required by future chess tournament participants. They must choose the opening at which they can compete and become proficient in their tactics. With the chapters in this book
You will get to learn the following:
The historical background of chess
The basics and foundation of chess
Checkmating patterns and methods
Rules that surrounds chess
Defenses techniques
Beginner's mistakes and how to avoid them
Tips on sacrifices
Chess theory
Basic chess concepts
And lots more
Buy this book right now