The End and the Death: Volume I (Hardcover)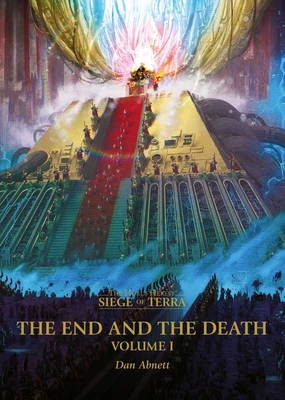 $30.00
Email or call for price.
Description
---
Book 8 in the Global best selling The Horus Heresy: Siege of Terra series.

There is no way out.

The walls have fallen, the gates are breached, and the defenders are slain. It is the end and the death. After seven brutal years of civil war, the Warmaster stands on the verge of victory. Horus Lupercal, once beloved son, has come to murder his father. The Emperor, a shining beacon of hope to many, an unscrupulous tyrant to others, must die. The lives of uncountable numbers have been extinguished and even primarchs, once thought immortal, have been laid low. The Emperor's dream lies in tatters, but there remains a sliver of hope. Now, at the final hour of the final day, the Emperor rises. With him come his Angel, his Praetorian, and his Captain, all determined to enact terrible vengeance. Yet the hope is slim, for the Warmaster sees all and knows all, and the ultimate victory of Chaos is at hand.

There is no way out.


About the Author
---
Dan Abnett has written over fifty novels, including the acclaimed Gaunt's Ghosts series and the Ravenor, Eisenhorn and Bequin books. For the Horus Heresy, he is the author of the Siege of Terra novel Saturnine, as well as Horus Rising, Legion, The Unremembered Empire, Know No Fear and Prospero Burns, the last two of which were both New York Times bestsellers. He also scripted Macragge's Honour, the first Horus Heresy graphic novel, as well as numerous Black Library audio dramas. Many of his short stories have been collected into the volume Lord of the Dark Millennium. He lives and works in Maidstone, Kent.