Carnage Island Special Edition (Paperback)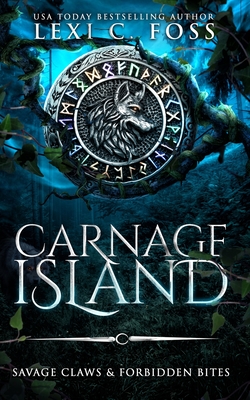 $17.99

Special Order- Usually Ships in 1-5 Days
Description
---
This is an alternate cover / special edition for Carnage Island
Welcome to Carnage Island.
Home of brutal chaos.
Blood and tears.
And nefarious schemes.
A half-breed.
A reject.
A wolf without a mate.
My family doesn't want me.
My Alpha disowned me.
And my mate rejected me.
So I've just been given a new pack assignment.
Carnage Island.
Home to the worst of wolf kind.
Vicious claws. Cruel beasts. Wicked deeds.
I'm not one of them.
But I'm not a Nantahala Wolf either.
I'm something distinctly other: an Omega trapped in an Alpha's skin.
One step toward my fate, and all the males turn their heads.
I'm fresh meat.
Property to be claimed.
Hide-and-seek is now a game of life and death.
With claws and teeth.
And malice and pain.
Only the strongest will survive.
Enter at your own peril.
Author's Note: This is a dark shifter story with Omegaverse undertones. Three Alpha males, one Omega female. There will be biting and violence because these Alphas will stop at nothing to protect their mate. And she'll claim them back just as fiercely.