The Nature of the Beast: How Emotions Guide Us (Hardcover)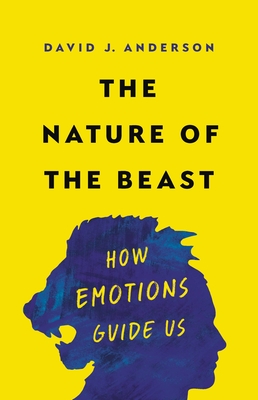 $29.00

Special Order- Usually Ships in 1-5 Days
Description
---
A pioneering neuroscientist offers a new way of understanding how emotions drive behavior

Does your dog get sad when you leave for the day? Does your cat purr because she loves you? Do bears attack when they're angry? You can't very well ask them. In fact, scientists haven't been able to reach a consensus on whether animals even have emotions like humans do, let alone how to study them. Yet studies of animal emotion are critical for understanding human emotion and mental illness.
 
In The Nature of the Beast, pioneering neuroscientist David J. Anderson describes a new approach to solving this problem. He and his colleagues have figured out how to study the brain activity of animals as they navigate real-life scenarios, like fleeing a predator or competing for a mate. His research has revolutionized what we know about animal fear and aggression. Here, he explains what studying emotions and related internal brain states in animals can teach us about human behavior, offering new insights into why isolation makes us more aggressive, how sex and violence connect, and whether there's a link between aggression and mental illness.
 
Full of fascinating stories, The Nature of the Beast reconceptualizes how the brain regulates emotions–and explains why we have them at all.
About the Author
---
David J. Anderson is Seymour Benzer Professor of Biology and Director of the TianQiao and Chrissy Chen Institute for Neuroscience at Caltech, where he studies the neurobiology of emotion. Anderson is also a Howard Hughes Medical Institute Investigator and founding advisor of the Allen Institute for Brain Research. He is a recipient of the Perl-UNC Neuroscience Prize and the Edward M. Skolnick Prize in Neuroscience, and a fellow of the National Academy of Sciences and the American Association for the Advancement of Science. Anderson has written for the New York Times, appeared on All Things Considered, and his TED talk on emotion has been viewed more than 1.5 million times. He lives in Pasadena, California. 
Praise For…
---
"The Nature of the Beast offers a stellar new paradigm for investigating inner brain states like emotion. With his famously clear-headed logic and a plain-spoken walk through the data, Anderson crafts a stunningly coherent and compelling work whose implications are potentially vast—especially if, as seems likely, it enables breakthrough treatments in psychiatric care, at long last."—Patricia Churchland, University of California, San Diego

"The Nature of the Beast presents an insightful new framework for understanding how the brain regulates emotion. With wry humor, David J. Anderson walks readers through the wonders of how neurons—funny little computational units of the brain—give rise to such rich and complex things as emotions. His fruitfly work is both legendary, and well, fruitful, in helping to elucidate how it is that our brains respond to information in the environment. Of all the major emotion books to have come out in the past decade, this is the most illuminating and useful of the bunch. An incredible work."
 —Dr. Daniel Levitin, author of Successful Aging

"We humans spend most of our waking hours in a subjective state, wallowing in a "felt" sense of life. What is that and how do brains create it? Fearlessly, David Anderson takes on the central issue of neuroscience and provides a roadmap to truly understand this reality. Surprisingly, he reveals the way to get there is to study the fly brain not the millions of psychiatric patients that are waiting for help. This field needs new ideas and this book provides it."—Michael S. Gazzaniga, University of California, Santa Barbara