Marriage Equality: Why Same-sex marriage is good for the church and the nation (Paperback)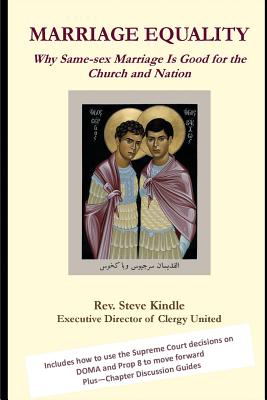 $12.95

Special Order- Usually Ships in 1-5 Days
Description
---
Marriage Equality is written from the perspective of a straight Christian pastor who moved from opposition to LGBTs and their movement to fully embracing their cause. By thorough analysis of the relevant Old and New Testament passages, outlining the latest scientific and psychological findings, a full picture emerges of a common humanity in pursuit of common needs. Many myths and lies will be debunked along the way, and an analysis of the Supreme Court decisions on DOMA and California's Proposition 8 is included. There are suggested discussion questions after each chapter for groups.
This book introduces the gay community to those who want to know more about their lives, their struggles, and their pursuit of full equality. If you are giving this serious thought, and want reliable information, this book is for you.
Marriage Equality presents a forthright defense of gay marriage from a Christian perspective. As people become more acquainted with gays and lesbians, they find their attitudes changing and are rethinking their opposition to same-sex marriage and gay rights in general.
It's also for gays who wonder if God loves them and if any Christians are on their side. They will find that the Bible is their friend and offers correctives to the many misunderstandings surrounding their lives.