Sweetblood (Paperback)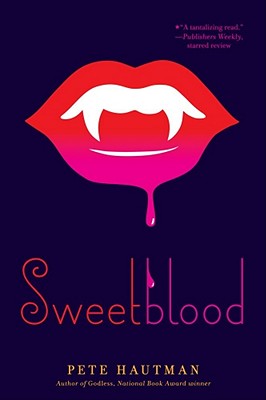 $8.99
Email or call for price.
Description
---
Lucy Szabo thinks she knows where the myth of vampires came from. She's sure that that the first vampires ever were dying diabetics. And she should know. She's diabetic herself. When she gets involved with Draco, a self-proclaimed real vampire she meets in a Transylvania chat room, her world starts to crash down around her. Soon, her whole life--grades, relationships and health--are spiralling dangerously out of control. Lucy needs to make some important choices to take back control of her life--but is it already too late?
About the Author
---
Pete Hautman is the author of National Book Award-winning novel Godless, Sweetblood, Hole in the Sky, Stone Cold, The Flinkwater Factor, The Forgetting Machine, and Mr. Was, which was nominated for an Edgar Award by the Mystery Writers of America, as well as several adult novels. He lives in Minnesota and Wisconsin. Visit him at PeteHautman.com.