Behavioral Economics: The Basics (Hardcover)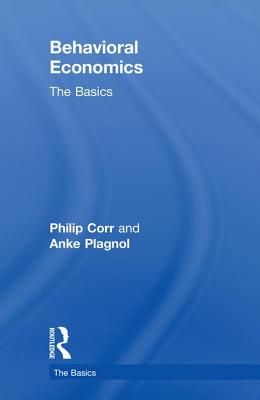 $132.25
Email or call for price.
Description
---
Behavioral economics is everywhere - whether used by governments to shape our judgement and decision making, advertisers and marketers to sell products, or even politicians to sell policies, its insights are important and far-reaching.
Behavioral Economics: The Basics is the first book to provide a rigorous yet accessible overview of the growing field that attempts to uncover the psychological processes which mediate all the economic judgements and decisions we make. In seven accessible chapters, the book answers questions like:
What is behavioral economics?
How does it help us to understand economic behavior?
What does it tell us about how people form judgements and make decisions in their private and public lives?
What does it tell us about the psychological nature of financial catastrophes that afflict our economic system?
With recommended further readings throughout, Behavioral Economics: The Basics is essential for all students taking courses in behavioral economics, economic psychology, consumer psychology, microeconomics and game theory, and also for professionals looking for an accessible introduction to the topic.
About the Author
---
Philip J. Corr is Professor of Psychology at City, University of London, where he specializes in behavioral economics. Reflecting his broader personality neuroscience focus, he is most interested in how individual differences in fundamental systems of motivation and emotion relate to economic behavior. Anke C. Plagnol is Lecturer in Psychology (Behavioral Economics) at City, University of London. Her research focuses on the economic choices individuals make and how these affect their subjective well-being.