The Ideal Team Player: How to Recognize and Cultivate the Three Essential Virtues (J-B Lencioni) (Hardcover)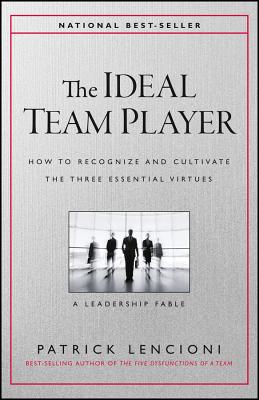 $27.00

Special Order- Usually Ships in 1-5 Days
Description
---
In his classic book, The Five Dysfunctions of a Team, Patrick Lencioni laid out a groundbreaking approach for tackling the perilous group behaviors that destroy teamwork. Here he turns his focus to the individual, revealing the three indispensable virtues of an ideal team player.
In The Ideal Team Player, Lencioni tells the story of Jeff Shanley, a leader desperate to save his uncle's company by restoring its cultural commitment to teamwork. Jeff must crack the code on the virtues that real team players possess, and then build a culture of hiring and development around those virtues.
Beyond the fable, Lencioni presents a practical framework and actionable tools for identifying, hiring, and developing ideal team players. Whether you're a leader trying to create a culture around teamwork, a staffing professional looking to hire real team players, or a team player wanting to improve yourself, this book will prove to be as useful as it is compelling.
About the Author
---
PATRICK M. LENCIONI is founder and president of The Table Group, a management consulting firm specializing in executive team development and organizational health. As a consultant and keynote speaker, he has worked with thousands of senior executives and their teams in organizations ranging from Fortune 500 companies to high-tech startups to universities and nonprofits. Lencioni is the author of 11 best-selling books, including The Five Dysfunctions of a Team and The Advantage. To learn more about Patrick, and the products and services offered by his firm, The Table Group, please visit www.tablegroup.com.