More Than Two: A Practical Guide to Ethical Polyamory (More Than Two Essentials) (Paperback)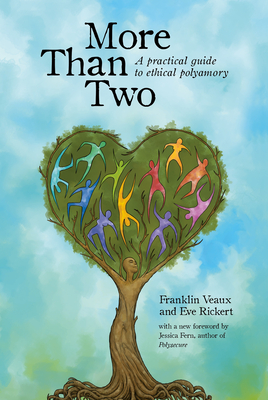 $24.95
Email or call for price.
Description
---
Can you love more than one person? Have multiple romantic partners, without jealousy or cheating? Absolutely! Polyamorous people have been paving the way, through trial and painful error. Now there's the new book More Than Two: A practical guide to ethical polyamory to help you find your own way.
About the Author
---
Eve Rickert began living polyamorously in 2008. The mistakes and hard lessons she's learned along the way have informed her writing, with which she hopes to educate others on how to engage in polyamory with integrity, compassion, and courage. Franklin Veaux has been writing about polyamory since 1996 and has been nonmonogamous his whole life—learning the hard way how not to do things. He has multiple partners and writes about everything from relationship ethics to transhumanism to computer security.