Exploring the Night Sky: The Equinox Astronomy Guide for Beginners (Paperback)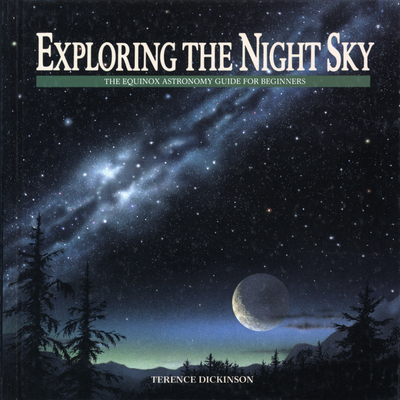 $9.95
Email or call for price.
Description
---
Exploring the Night Sky is aimed at novice star gazers anxious to expand their astronomical repertoire beyond the Big and Little Dippers. Dickinson has designed a superb introduction to astronomy that is clear, concise, beautifully illustrated, and very user friendly no matter what the child's age.
About the Author
---
Terence Dickinson is a prolific science writer specializing in astronomy. More than one million copies of his books are in print. He is the recipient of many national and international science awards, including the New York Academy of Sciences Book of the Year Award and the Royal Canadian Institute's Sandford Fleming Medal. He live near Kingston, Ontario. Dickinson's new edition of Nightwatch has already sold over 75,000 copies.