The Body Toxic: How the Hazardous Chemistry of Everyday Things Threatens Our Health and Well-being (Hardcover)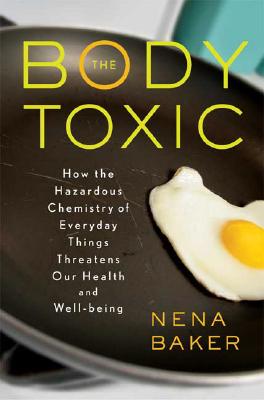 $24.00
Email or call for price.
Description
---
We are running a collective chemical fever that we cannot break. Everyone everywhere now carries a dizzying array of chemical contaminants, the by-products of modern industry and innovation that contribute to a host of developmental deficits and health problems in ways just now being understood. These toxic substances, unknown to our grandparents, accumulate in our fat, bones, blood, and organs as a consequence of womb-to-tomb exposure to industrial substances as common as the products that contain them. Almost everything we encounter—from soap to soup cans and computers to clothing—contributes to a chemical load unique to each of us. Scientists studying the phenomenon refer to it as "chemical body burden," and in The Body Toxic, the investigative journalist Nena Baker explores the many factors that have given rise to this condition—from manufacturing breakthroughs to policy decisions to political pressure to the demands of popular culture. While chemical advances have helped raise our standard of living, making our lives easier and safer in many ways, there are costs to these conveniences that chemical companies would rather consumers never knew about. Baker draws back the curtain on this untold impact and assesses where we go from here.
Praise For…
---
"This important book will make it impossible to ignore the inconvenient truths about products we use everyday. Be prepared to be amazed at what is known and not known about thousands of chemicals that are used in our clothes, our homes, our pizza boxes, and just about everything else." — Diana Zuckerman, Ph.D., President, National Research Center for Women & Families "Nena Baker makes an exciting and eye-opening contribution to the growing public awareness of environmental health. The intimate communion between our bodies and the world around us is revealed here with uncommon clarity. Be astonished. Send The Body Toxic to everyone you care about."—Sandra Steingraber, author of Living Downstream: An Ecologist Looks a Cancer and the Environment