The Stasi Files Unveiled: Guilt and Compliance in a Unified Germany (Memory & Narrative) (Paperback)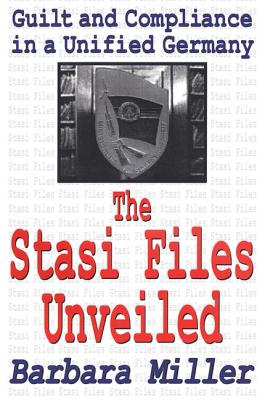 $65.49

Special Order- Usually Ships in 1-5 Days
Description
---
In 1992 the massive files of East Germany's infamous Ministry for State Security, the Stasi, were made publicly available and thousands of former East Germans began to confront their contents. Finally it was possible for ordinary citizens to ascertain who had worked for the Stasi, either on a full-time basis or as an "unofficial employee," the Stasi's term for an informer. The revelations from these documents sparked feuds old and new among a population already struggling through enormous social and political upheaval. Drawing upon the Stasi files and upon interviews with one-time informers, this book examines the impact of the Stasi legacy in united Germany.
Barbara Miller examines such aspects of the informer's experience as: the recruitment procedure; daily life and work; motivation and justification. She goes on to consider the dealings of politicians and the courts with the Stasi and its employees. Her analysis then turns to the way in which this aspect of recent German history has been remembered, and the phenomenal impact of the opening of the files on such perceptions of the past.
The Stasi Files Unveiled: Guilt and Compliance in a Unified Germany
offers important new perspectives on the nature of individual and collective memory and is a fascinating investigation of modern German society. Barbara Miller graduated from the University of Glasgow in 1991 with a degree in German and psychology. She taught and researched in Germany and Austria before completing her doctoral thesis in Glasgow in 1997. She is now based in Sydney, Australia.