Heart of the Rose (Paperback)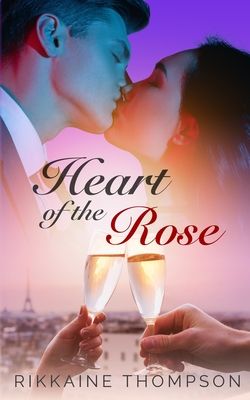 $17.24

Special Order- Usually Ships in 1-5 Days
Description
---
Twenty-four-year old No mie Belrose-Song is a budding lingerie designer. Born in France, raised in England, No mie returned to Paris to open a boutique, Chant de La Rose, and sell her brand. With her small but dedicated team and her first exhibition approaching, she's happy with her life and is focused on growing her clientele.
She absolutely did not expect her old middle school crush to waltz through her boutique door and back into her life.
Kian Von Brandt, heir to Celestial Fashion, Executive Officer of the newly opened branch in Paris and occasional model. Golden hair, emerald eyes, and a kindness that only seems to enhance his good looks. One smile from him and that stupid crush bubbles up and threatens to overwhelm.
By the way he's gazing at her, he might feel the same.
There's just one tiny problem. Kian is contractually barred from dating by his overzealous parents.
His wonderful bedroom eyes are calling and No mie doesn't want to resist but he may be more trouble than she bargained on.