Reliable Face Recognition Methods: System Design, Implementation and Evaluation (Hardcover)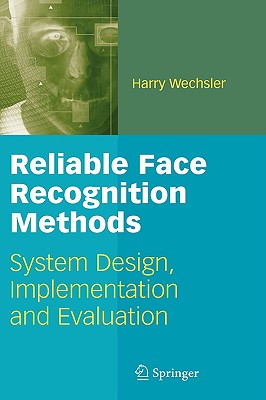 $172.49

Special Order- Usually Ships in 1-5 Days
Description
---
One of the grand challenges for computational intelligence and biometrics is to understand how people process and recognize faces and to develop automated and reliable face recognition systems. Biometrics has become the major component in the complex decision making process associated with security applications. The many challenges addressed for face detection and authentication include cluttered environments, occlusion and disguise, temporal changes, and last but not least, robust training and open set testing.
Reliable Face Recognition Methods seeks to comprehensively address the face recognition problem while drawing inspiration and gaining new insights from complementary fields of endeavor such as neurosciences, statistics, signal and image processing, computer vision, and machine learning and data mining. The book examines the evolution of research surrounding the field to date, explores new directions, and offers specific guidance on the most promising venues for future R&D.
With its well-focused approach and clarity of presentation, this new text/reference is an excellent resource for computer scientists and engineers, researchers, and professionals who need to learn about face recognition. In addition, the book is ideally suited to students studying biometrics, pattern recognition, and human-computer interaction.