Against the Grain: A Novel (Paperback)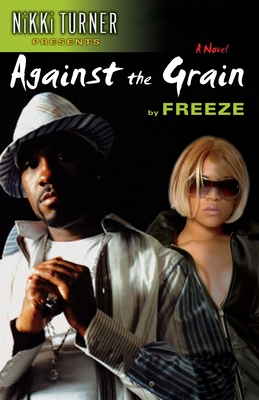 $14.00
Email or call for price.
Description
---
"FREEZE IS THE COLDEST NEW AUTHOR ON THE COME-UP."
–Nikki Turner

Love him or hate him, Arkadian "Kay" Frost has made his mark on the streets of Baltimore as the leader of a close-knit group of friends: Mike, the ladies' man; Tank, the funny guy with a short fuse; Apache, the wild one with artillery expertise; Gee, aka Dread, a cold piece of work; and Dre, who doesn't drink, smoke, or cheat–and trusts no one.

Bank robberies are their bread and butter. But when a heist goes wrong, Kay ends up in prison. After serving time, he's ready to get back to his boys and start the game again. But they've moved on to big-time drug dealing, and Kay can't duck its lure. The money is flowing, but when someone in Kay's inner circle secretly betrays him, the friends divide and engage in a full-blown war. Kay wants out before more people die, and the only person he can trust now is his woman, ShuShawn, who is not only beautiful but is as street-smart as he is. Together, Kay and ShuShawn go against the grain. It seems no one can touch them . . . except perhaps the Feds, who have been watching everything.
About the Author
---
Freeze lives in Raleigh, North Carolina. Against the Grain is his first novel.