Something to Die For: A Novel (Paperback)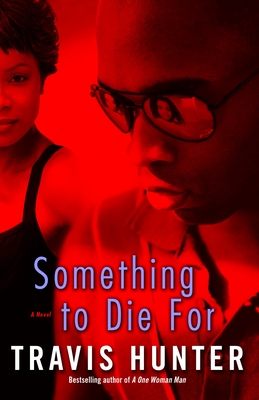 $16.00
Email or call for price.
Description
---
Nasir Lassiter is a college basketball star with a promising future–until a murder rap lands him in prison with a life sentence. Without hope, Nasir shuts down. But after five years he's suddenly free and surprised to see how much the outside world has changed.

He discovers he has a daughter, Brandy, who believes her father has been away in the army all this time. His girlfriend, Ayana, is now involved with Alonzo, a wealthy, possessive man. Nasir's life takes another turn when he finds out that his mother has taken to drugs to ease the pain over his fate. Ayana, meanwhile, struggles to break free of Alonzo's jealous grip and gets a taste of his seemingly endless rage.

Nasir would love to right the wrongs his absence has brought the women in his life. And when his daughter is kidnapped, he will risk everything to save her–even if it means putting his newfound freedom on the line.

A riveting novel of love, loss, and reconciliation, Something to Die For follows the twisted path of a man desperately fighting for the good life he deserves–and for the family who needs him now more than ever.
About the Author
---
Travis Hunter is a songwriter, a screenwriter, and the bestselling author of The Hearts of Men, Trouble Man, A One Woman Man, Something to Die For, and Family Man. Hunter was named Author of the Year in 2003 by readers of the Atlanta Daily World. He lives in Atlanta.