The Basketball Game (Hardcover)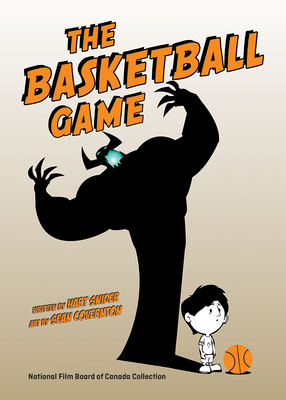 $19.95

Special Order- Usually Ships in 1-5 Days
Description
---
Warning: This book, which is based on a true story, has depictions of anti-Semitism and contains racial stereotypes and hateful language. It is intended for an audience of 12 years and older.
Healing wounds and changing worldviews, all though a simple game of basketball.
Nine-year-old Hart is attending Jewish summer camp for the first time. As if that isn't awkward enough, this summer the camp is going to play host to some very particular visitors, though the kids at camp don't know that yet.
What everyone else knows is that in a nearby small town called Eckville, a teacher by the name of Jim Keegstra was fired for spreading anti-Semitic views in his classroom, where he told his students that the Holocaust was a hoax. To make matters worse, he's also the nearby town's mayor.
To help combat Keegstra's lies the Eckville and Jewish communities decide that the best path forward is to invite the students taught by Keegstra to the summer camp for a day of fun and fellowship.
What transpires in this graphic memoir by filmmaker Hart Snider is a basketball game for all-time.
Adapted from the NFB's short animation of the same name, The Basketball Game is a poignant tale of the power of community as a means to rise above hatred and bigotry. In the end, as is recognized by the kids playing the basketball game, we're all in this together.
About the Author
---
Hart Snider is a writer and filmmaker living in Vancouver, British Columbia. He loves hanging out with his family, editing documentaries, reading comics and graphic novels, cheering for the Edmonton Oilers and staying up late. His animated films The Basketball Game and Shop Class are streaming worldwide on NFB.ca and the National Film Board of Canada (NFB) app. Sean Covernton was born in Winnipeg, Manitoba, and moved to Vancouver, British Columbia, to pursue his dreams of making cartoons for a living, which he happily does to this very day.